A cornhole board is a treasured and cherished possession for cornhole enthusiasts. Cornhole players spend a lot of time caring for their boards, customizing them, putting stains, paints, and their favorite decals over them.
One of the most important things to do with a new board (DIY or purchased) is to make it slick. No one wants a rough board to play on and end up with all bags on the board and none through the hole. A slick and friction-free board helps slide the bags in the whole. A smooth board can also help knock out your opponent's bags over the table and throw your bags resting near the hole into the hole.
Overall, a slick table makes the game more interesting and challenging. The gameplay gets more exciting when opponents score faster. Now that we know how a slick table makes games interesting, it is the right time to know how to make your cornhole board slick and achieve the optimum level of slickness.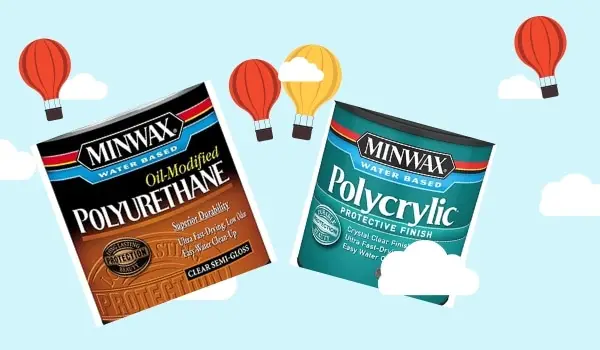 Do you need to make your board slick?
One important thing to remember is that if you have ordered a readymade board, it may already be slick and smooth. Therefore, you must check the board and play a couple of games before making it slick. However, you will need to coat your DIY board to make it slick. The number of coats depends on the quality of wood used for making the board and how smooth you want your board to be.
In this article, we will discuss how to make your cornhole boards slick, what factors you need to take care of, and how many coats will give you the perfect slickness.
How to Make Cornhole Boards Slick
A cornhole board finish is a clear coat used to make the surface nice and smooth so that cornhole bags slide across the board without too much friction. It also protects the board from elements in the environment such as humidity, dust, and water. Cornhole board finish is also known as a poly coat or poly.
Before you begin coating your board, let us look at the different types of finishes available. We have tested the two most common and popular finishes for cornhole boards. We have explained our experience with each below.
Finishes for Cornhole Boards
Polyurethane: It is the most common and popular finish used with cornhole boards. Polyurethane comes in two different types: oil-based and water-based.
Water-based finishes dry quickly and leave a clear coat on the surface of the board. They are best for stained and decal boards as they don't interfere with the colors on the board.
Oil-based finishes are durable than water-based ones. They require longer drying times and leave an amber or yellowish coat on the surface of the boards. An oil-based finish is best for plain boards without any stains, paints, and decals.
We recommend going with a water-based finish as it is easy to work with and will not mess with your board's look.
Polycrylic: Polycrylic is another common material used to finish cornhole boards and other wood projects. It is a water-based product and produces a clearer, shinier and glossier look on the board. It is recommended for lighter wood surfaces such as birch and maple. As it is water-based, you can use this finish for stained and decal boards as well.
One problem with this finish is that it is too thin and runny. People have a problem applying it, and it dries too quickly. However, it is cheaper than polyurethane.
Applying Finish to Cornhole Boards: Steps to make your Cornhole Boards Slick
Stuff Needed
Finishing Material
Sandpaper (320 grit or higher)
Paintbrush/foam brush
Tarp for covering the floor
Procedure
Step 1: Setting up the Work Space
Before you get started, you must clear up a workspace. You must have plenty of space to place the board and work around it. You can also work outdoors if there is less dust in your lawn or backyard. You will want the area to be clean and dust-free. It is a great idea to cover the floor with a tarp to protect the flooring from the finish. You can choose to wear work gloves, but they aren't much of a necessity.
Step 2: Preparing the Boards
Place your boards in the designated area and wipe off any dust or debris. Make sure you check it in detail as you don't want dust or hair to get stuck in the finish. Some people suggest sanding your board before you begin applying the finish. It helps in making the board ready for paint. You don't need to sand the boards if they already have a slightly smoother finish.
Step 3: Applying the Finish
It is best to use a paintbrush. Don't go with a paint roller as it creates bubbles on the surface. You don't need to shake the poly container. However, you must check the instructions on the packing. A 3-inch brush is the best option for working with cornhole boards.
We recommend coating in vertical motions as it gives a smooth finish to the surface of the board. Make sure you cover the entire surface and don't leave any spots. Don't apply extra finish to any part on the board and level out any irregular patches before the finish starts to dry.
Step 4: Let the Coat Dry
The success of the whole process depends on how well you let the poly dry between each coat. The drying time will depend on several factors, such as the kind of finish you are using, humidity level, and either you are working indoor or outdoor. However, the average time for one coat to dry is 2-3 hours.
Some people suggest using a fan to dry the board. We don't recommend using this, too much air can cause irregularities on the board's surface, and we don't want this to happen with you. However, if you still want to speed up the process, we suggest using a fan at least 20 minutes after the coast.
Step 5: Applying Multiple Coats
You will need to apply at least 5-10 coats of poly over your board. The exact number depends on how slick you want your board to be. There is no exact number, and there is an ongoing debate about how many coats you must apply to get the ideal slickness. Don't forget to cover hole edges.
How many Coats for the Perfect Slickness? You must keep the slickness level according to your preferences. Go for more coats if you like the board too slick. However, with more slickness comes the risk of bags falling over repeatedly. Too little slickness will result in more friction, and bags will always end on the table and away from the holes.
Make sure you give proper drying time to each layer. Considering the fact that you will need a lot of time to coat the boards, it is best to start the process early in the morning. You can also work outdoors, but you will have to move the board inside after the evening. If you do this, make sure you lift the board when it is dry.
Step 6: Applying the Finish to all Parts of the Board
Many people just apply the finish on the surface of the board and ignore the legs and underside. Don't do this. We suggest that you apply at least one coat on all the other parts as well. This will keep your board safe from water, humidity, and dust.
Step 7: Sanding the Board
The last step after completing the last coat is sanding the surface of the board. Sandpaper with at least 320 grits is recommended for cornhole boards. A gentle sanding will serve the purpose. Try to avoid sanding over any decals.
Step 8: Let them Dry
We know you are eager to start playing with your recently prepared boards, but you need to wait more for at least a couple of days. Give your finished boards 2-3 days for drying. Remember, patience at the last steps is the key to success. Once we used our boards immediately after sanding, only to find a damaged finish after a couple of weeks.
Final Words
The result of the process depends on your patience and how well you follow the guidelines. A perfectly slick set of boards can take your cornhole game to the next level and make it much more interesting and challenging. We have outlined all the steps you need to make your cornhole boards slick and smooth. Once you give them the right treatment, your boards will give you a better game and maximum lifetime.