University of North Carolina also known as UNC is a public university located in North Carolina, US.
UNC teams are also known as Tar Heels. They compete in all sports.
Men sports in which they compete are basketball, fencing, swimming & diving, golf, lacrosse, soccer, cross country, tennis, wrestling, football and track & field.
Women sports: basketball, fencing, field hockey, track & field, golf, cross country, lacrosse, softball, rowing, soccer, gymnastics, diving and swimming, tennis and volleyball.
And obviously cornhole 🙂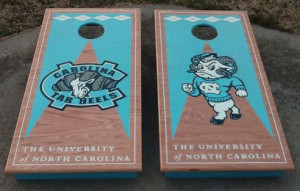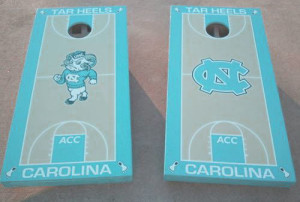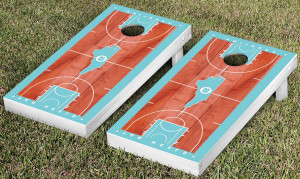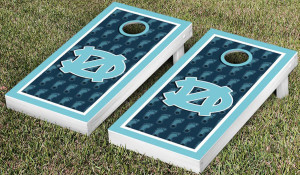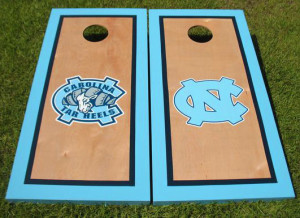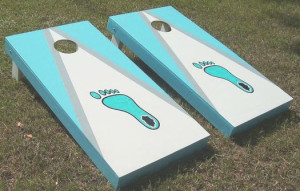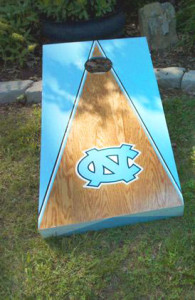 If you have any other cool UNC design idea feel free to share it in the comments below. Do check out our Top 10 Best Cornhole Boards.
Frequently Asked Questions
When was cornhole invented?
Cornhole is believed to start in 14th century Germany. There is no official account of cornhole's history because it has still been played in so many regions. The game has a different name and different history in various parts of North America.
Which is the official American cornhole association?
There is no government-level association or organizing body for cornhole. However, American Cornhole Association, ACA (https://www.playcornhole.org/) is the most famous and oldest cornhole governing body in the US. ACA organizes the biggest cornhole tournament.
What other designs can I put on my boards?
You can put any design you like on your cornhole board. The sky is the limit when it comes to designing your boards. You can go for stripes, flags, team logo, favorite character, superhero, cartoon, or anything else you like.
What is the regulation size for a cornhole board?
The regulation size for cornhole boards is 48 by 24 inches (4 x 2 feet). The board must be made out of premium quality plywood and must be at least ½ inch thick. The hole diameter is 6 inches its center is 9-inches away from the top edge. The upper edge of the board must be 12 inches above the ground. The 12 inches are measured from the surface of the board. The bottom edge of the board must be 4 inches above the ground.
What is the regulation size for a cornhole bag?
The regulation size of the bag is 6 x 6 inches with seam stitched inwards. The weight of the finished bag must be between 14 and 16 ounces. You can fill the bag with feed corn or plastic pellets. The bag of color must be easy to see during the play and must have a different shade than the board.